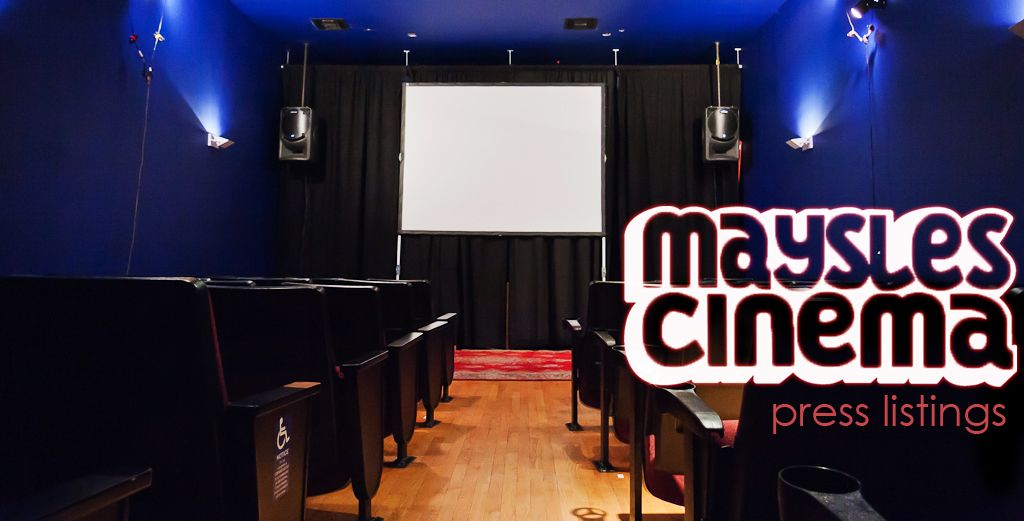 Please direct press inquiries, including requests for complimentary tickets
to cinema@mayslesinstitute.org, or contact the Cinema at
(212) 537-6843
October 26th -December 22nd
Saturday, October 26th, 3:00pm
Panel Discussion: United Nations Peace Framework
Panel Discussion: United Nations Peace Framework
On February 24, 2013, eleven African nations came together in Addis Ababa to sign the UN-drafted Peace, Security and Cooperation Framework Agreement in a new effort to bring stability to the Great Lakes region. A response to escalated violence in eastern Congo, the Framework Agreement outlines mechanisms aimed at addressing both regional and national obstacles to peace. But after 14 years of the UN mission in Congo, what prospects for peace can we expect from this new agreement? How will this peace agreement work alongside current military actions and political negotiations? What are the effects on the local population? A special panel of experts with extensive experience in the Great Lakes region will offer their perspectives and answer audience questions.
Severine Autesserre, Assistant Professor of Political Science, Barnard College,
Mvemba Phezo Dizolele, foreign policy analyst and journalist, and Alain Seckler, UN Peacekeeping Operations.
Milton Allimadi, Editor, Black Star News