Happy Christmas, Ayoub
Four royal letters, three safe seats, two posh boys... and patronage from the party!
2012 has been punctuated by political scandals of all shapes and sizes, from cronyism to a lack of diversity, to a crooked electoral system and royal lobbying. The sheer variety and quantity of scandals is as complex and convoluted as the popular carol The Twelve Days of Christmas.
That's why this Christmas we've commissioned cartoonist Tom Crowley to illustrate the Twelve Scandals of Christmas (
click here to see the image
). Our cartoon illustrates the first four scandals of Christmas, and we'll be sending you more over the next couple of weeks.
We want to see an end to the scandals, and tidy up the mess that British politics is currently in. We can't do this without your help. Can you spare us five pounds for our campaign fund so that we can fight harder in the new year?
We've commissioned a different cartoon for each of the twelve days of Christmas. Our first four are:
Help us to stop the scandals and campaign for a clean, open democracy in this country. Please help us by contributing to our fighting fund this Christmas.
Many thanks,

Peter Facey
Director, Unlock Democracy

Maya from the Inside:
The 13 Bak'tun as Challenge to the Western MindVictor Montejo (Jakaltek Maya)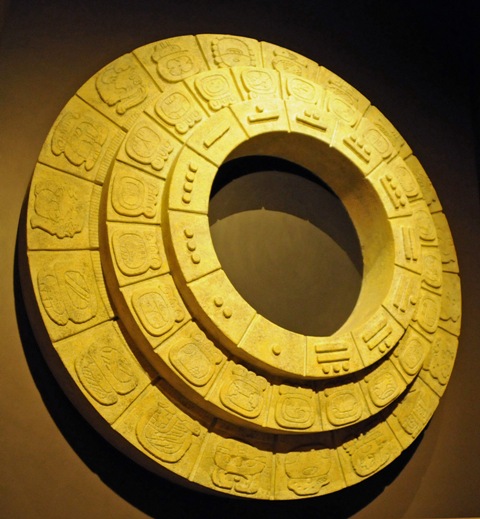 Saturday, December 15, 2012
2:00 pm

Rasmusen Theater
National Museum of the American Indian
4th St. and Independence Ave., S.W.
Washington, D.C.
December 21, 2012, signals the much-anticipated passing of the 13 Bak'tun in the ancient American indigenous system of time keeping. As we approach the Mayan Calendar day that marks the turn of eras, Dr. Victor Montejo offers a fascinating presentation on the deep meaning of Maya culture and history from the perspective of a noted Native scholar and author.

Victor Montejo is a Jakaltek Maya originally from Guatemala. Previously a professor and chair of the Native American Studies Department at the University of California, Davis, Dr. Montejo now lives in Guatemala. He was formerly Minister of Peace in the Guatemalan Republic. Montejo also served as a member of the Guatemalan National Congress from 2004 to 2008. An internationally recognized author, Montejo's major publications include Testimony: Death of a Guatemalan Village; Voices from Exile: Violence and Survival in Modern Maya History; Maya Intellectual Renaissance: Critical Essays on Identity, Representation and Leadership; Popol Vuh: Sacred Book of the Mayas; and Q'anil: Man of Lightning. His current projects focus on indigenous migration and transnationalism, as well as in developing a curriculum in Native knowledge and epistemology in his new manuscript, Mayalogue: An Interactionist Theory of Indigenous Cultures.

Video of this program will be broadcast live at www.nmai.si.edu/multimedia/webcasts.